Egyptian Navy's final Type 209/1400 submarine named, launched in Germany
On September 29, 2020, the fourth Type 209/1400mod submarine for the Navy of Arab Republic of Egypt was named and launched at thyssenkrupp Marine Systems' shipyard in Kiel, Germany.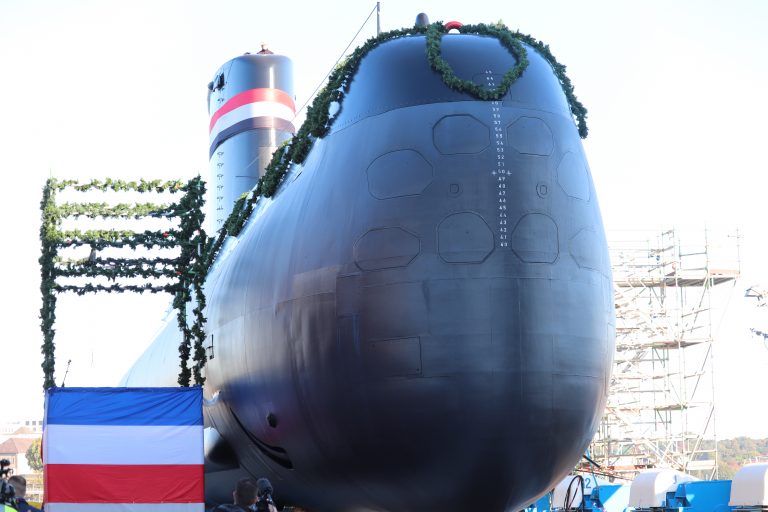 The newbuilding was officially named S44 by Vice Admiral Ahmed Khaled Hassan Said, Commander-in-Chief of the Egyptian Navy.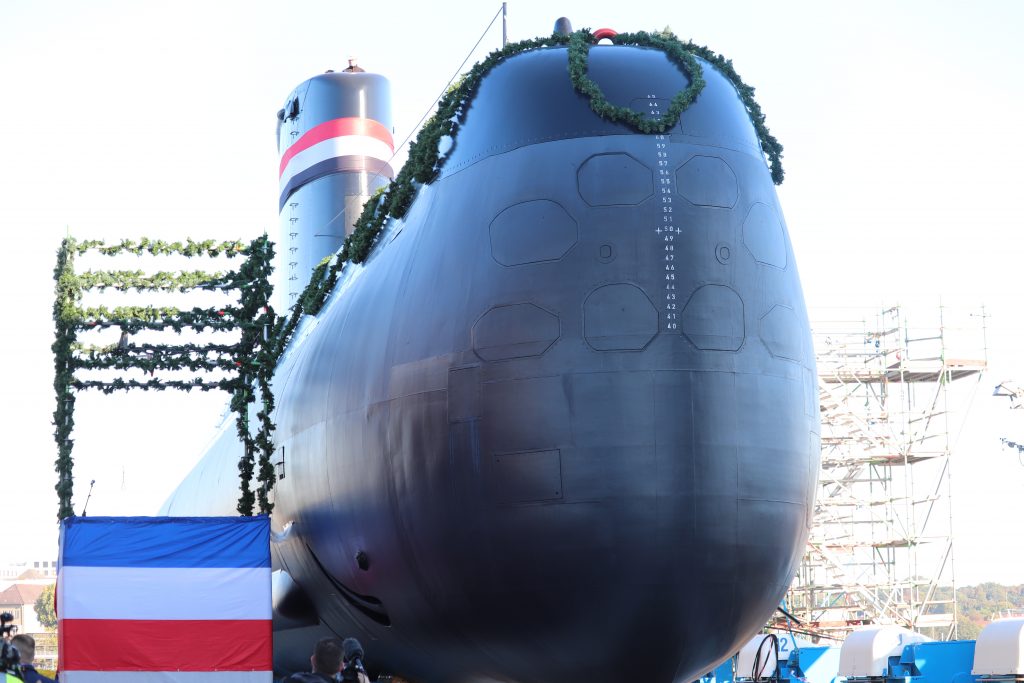 "Given the global corona pandemic, we are pleased to welcome Vice Admiral Ahmed Khaled Hassan Said to celebrate this very special milestone. The naming of the fourth submarine proofs how strong and trusting we can work together even in challenging times," Rolf Wirtz, CEO of thyssenkrupp Marine Systems, commented.
Back in 2011, the shipbuilder signed a contract for the construction of two Type 209/1400 submarines. In 2015, Egypt decided to take the option for two additional units.
The first submarine was delivered in December 2016 and the second in August 2017.
Subsequently, the third submarine, named S43, was handed over to the navy in April 2020.
The submarines are designed for maritime defense as well as conflict prevention, surveillance, information gathering and operations by special forces.
The Egyptian units measure approximately 62 meters in length, displace 1,450 tons and have a pressure hull diameter of 6.2 meters. They are crewed by a complement of 30.
The submarines of the HDW Class 209/1400mod series are extremely reliable, can stay submerged for a long time, are fast and hard to locate thanks to their low signatures, according to the shipbuilder.