USCG sends two patrol boats to Ukrainian Navy
The United States Coast Guard (USCG) has donated two Island-class patrol boats to Ukraine to reinforce the country's navy.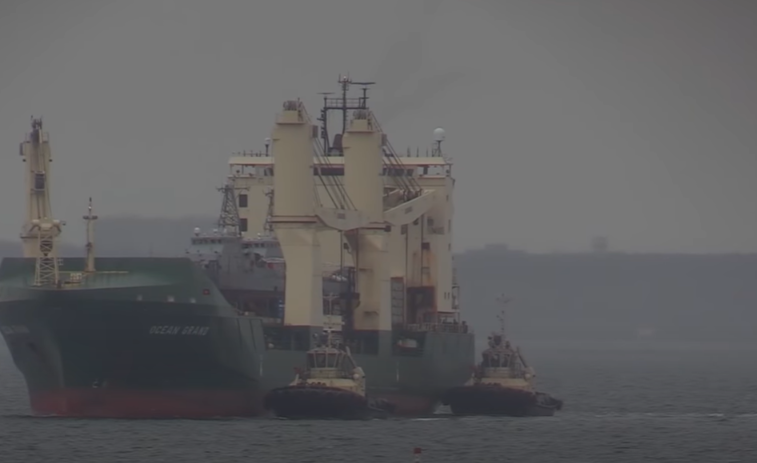 According to the Ukraine navy officials, two Iceland-class boats arrived onboard the ship Ocean Grand from Baltimore, Maryland, USA on 23 November. Patrol boats have traveled thousands of miles and arrived at the Ukrainian Black Sea port of Odessa for further assignments. Next, the boats will be unloaded and sent to the bases, where they will be prepared for operations.
Commander of the Naval Forces of Ukraine Rear Admiral Oleksiy Neizhpapa said: "We are grateful to the American partners for the many years of unwavering support provided to Ukraine… By assisting in protecting Ukraine's sovereignty and territorial integrity, the United States protects democratic values and transatlantic security."
The two ships, which were retrofitted before their sent-off, are a part of the assistance package of the US which has been going on since 2014.
In August this year, two decommissioned minehunters HMS Blyth and HMS Ramsey from the Royal Navy were transferred to the Ukrainian Navy. Both Sandown-class mine countermeasures vessels served careers spanning 21 years and 175,000 miles for Ramsey and 185,000 miles and over 20 years for Blyth, supporting operations in the Middle East, around the UK, and on NATO duties in northern European and Mediterranean waters.
Last week, UK and Ukraine signed an intergovernmental framework agreement to continue progress on joint projects to develop the capabilities of the Naval Forces of the Armed Forces of Ukraine.
Earlier this year, the Ukrainian government revealed its plans to build a new naval fleet in three phases by 2035. As informed back then, one of the stages includes the construction of the naval base in Berdyansk for which the country will seek support from the European Union, the UK and the United States.