Trinidad and Tobago commissions 2 new Cape-class patrol vessels
Trinidad and Tobago has commissioned two Cape-class patrol boats TTS Port of Spain (CG41) and TTS Scarborough (CG42) at the Coast Guard headquarter, Staubles Bay, Chaguaramas.
The commissioning ceremony took place on 28 November, while the vessels arrived in July this year. Australian shipbuilder and global defence contractor Austal Australia delivered the two units to the Trinidad and Tobago Coast Guard in May, while the launching ceremony for the first vessels took place in December last year.
As disclosed, the units are capable of patrolling up to 28 days with a crew of up to 27 persons. They have a 3,000 nautical mile range and are able to achieve a speed of 12 knots, while their top speed is rated over 20 knots.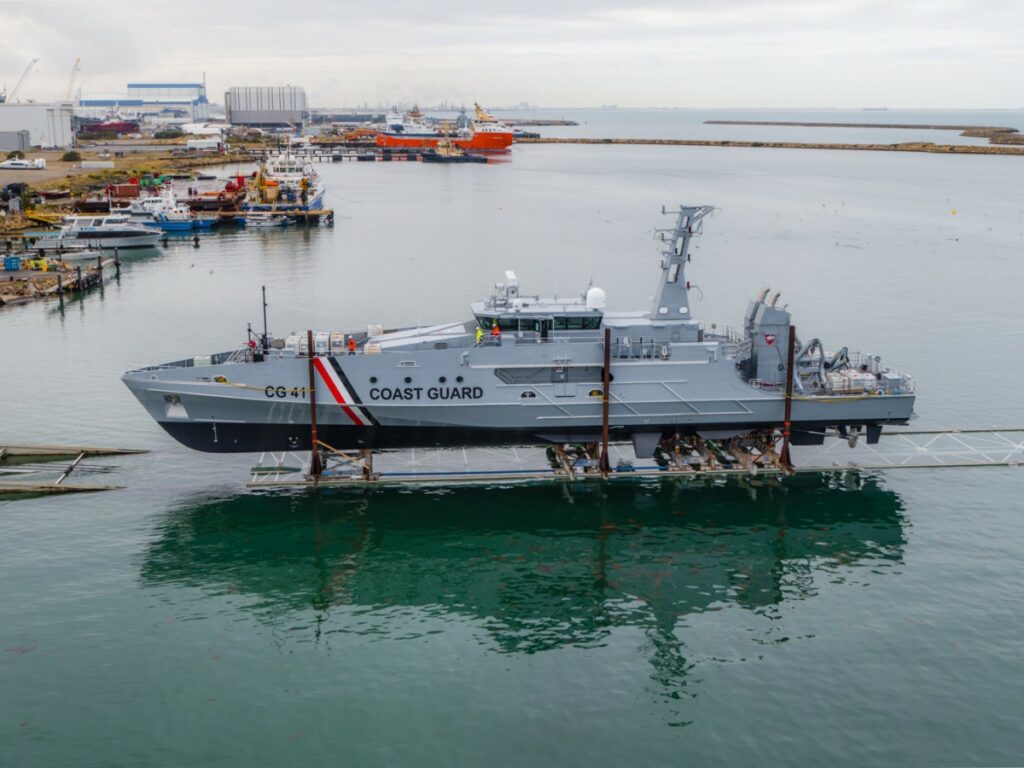 Furthermore, the 58-meter long patrol boats are outfitted with two high-speed 7.3-meter rigid hull inflatable boats (RHIBs) which can be used for a variety of missions.
In his feature address, Prime Minister Keith  Rowley said "these vessels are now the major assets in our Coast Guard" and will allow us to have an effective presence in the Atlantic Ocean which washes the Eastern shores of Trinidad and Tobago. He said this will assist in "protecting the country's fisheries and borders in its totality".
Austal will also deliver 21 steel-hull Guardian-class patrol boats for 12 Pacific Island nations and Timor Leste under the SEA3036-1 Pacific Patrol Boat Replacement Project. Ten patrol boats were delivered since 2018.
Austal provides in-service support to both the Cape and Guardian-class patrol boat fleets through a service centre network including Henderson, Western Australia, Cairns, Queensland and Darwin, Northern Territory.