Keel laid for US Navy's new Flight III Arleigh-Burke-class destroyer
Huntington Ingalls Industries' (HII) Ingalls Shipbuilding division has laid the keel for the future USS Jeremiah Denton (DDG 129), a US Navy's Flight III Arleigh-Burke class destroyer.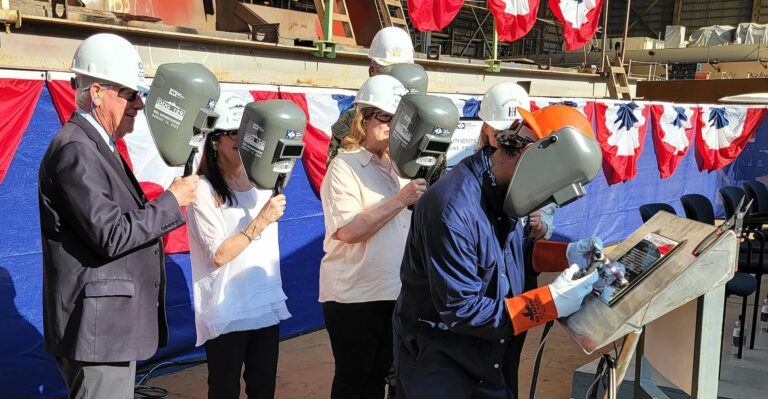 The keel laying ceremony, which represents the joining together of a ship's modular components at the land level, was held on 16 August. The company kicked off the fabrication of the vessel in January last year.
The destroyer is named after former Senator Jeremiah Denton, Jr., a Vietnam War veteran who was awarded the Navy Cross for his heroism as a prisoner of war. Following his Navy career, he was elected to the US Senate representing his home state of Alabama in 1980.
The DDG 51 Flight III upgrade is centered on the AN/SPY-6(V)1 Air and Missile Defense Radar and incorporates upgrades to the electrical power and cooling capacity plus additional associated changes to provide enhanced warfighting capability to the fleet.
Flight III is the latest Flight upgrade in the more than 30-year history of the class.
Arleigh Burke-class destroyers are highly capable, multi-mission ships and can conduct a variety of operations, from peacetime presence and crisis management to sea control and power projection. The guided-missile destroyers are capable of simultaneously fighting air, surface and subsurface battles.
HII's Ingalls Shipbuilding is also in production on the future USS Lenah Sutcliffe Higbee (DDG 123), the future USS Jack H. Lucas (DDG 125), the future USS Ted Stevens (DDG 128) and the future USS George M. Neal (DDG 131).