US Navy awards support contract for USS Zumwalt
US shipbuilder General Dynamics Bath Iron Works has been contracted by the US Navy for the procurement of long lead materials for the large missile vertical launch system (LMVLS) launch module fabrication on destroyer USS Zumwalt.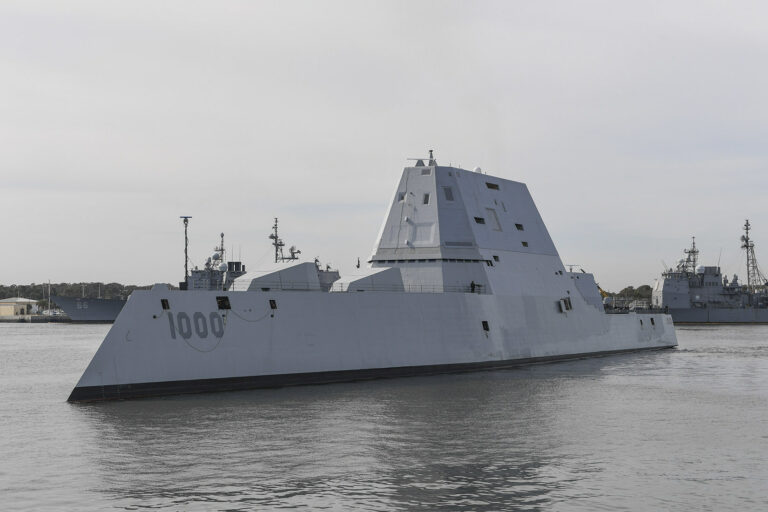 According to the US Department of Defence, most of the work will be performed in Illionois. The value of the contract is around $20 million. The work is expected to be completed by June 2024.
In April this year, USS Zumwalt conducted its first-in-class, live-fire missile exercise as the crew prepares for their maiden employment.
During the live-fire exercises, Zumwalt's crew engaged live targets with a series of Evolved Sea Sparrow Missile Block 1 (ESSM) (RIM 162D) and the Standard Missile 2 (SM-2) as part of the stealth destroyer's final air defense testing.
USS Zumwalt (DDG 1000), the lead ship of the US Navy's next-generation, multi-mission surface combatants, entered service in 2016. The vessel is named after Elmo Russell Zumwalt Jr., who was an American naval officer and the youngest man to serve as the Chief of Naval Operations.
The second vessel in the class, USS Michael Monsoor, was commissioned in 2019. The third unit, USS Lyndon B. Johnson (DDG 1002), conducted sea trials last August.