Germany's thyssenkrupp Marine Systems has handed over S44, the fourth Type 209/1400mod class submarine, to the Navy of the Arab Republic of Egypt.
Following the strict corona prevention measures at the shipyard, the handover took place in Kiel on 7 July 2021.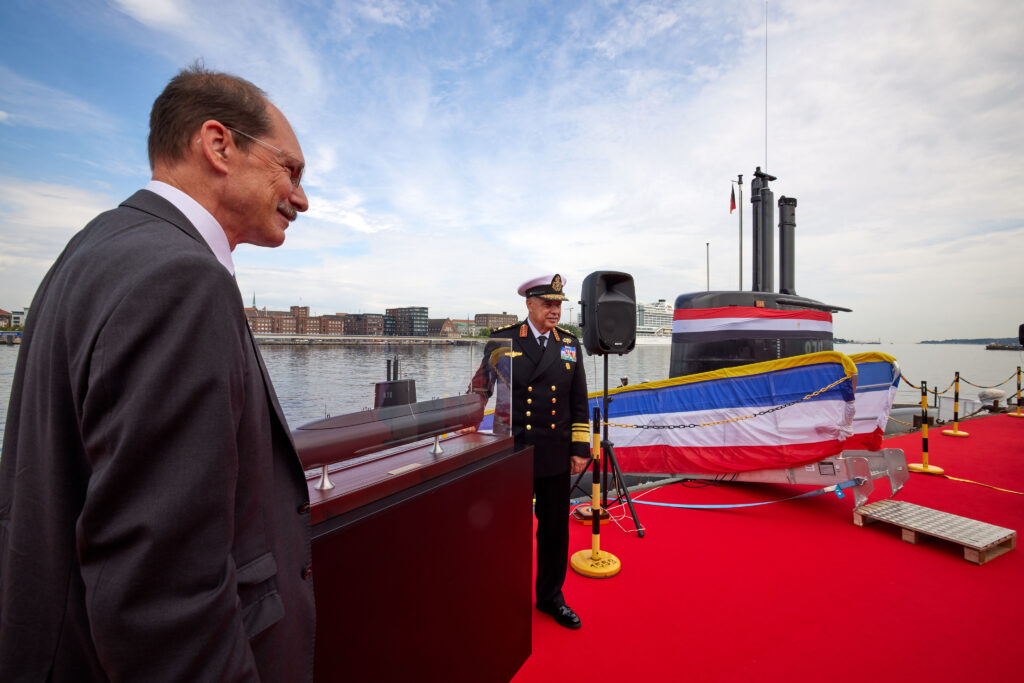 In September last year, the S44 was named and launched at the shipyard in Kiel.
The contract for the delivery of the first two 209/1400 mod class submarines to the Arab Republic of Egypt was signed in 2011. In 2015, Egypt decided to take the option for two additional units.
The first submarine was handed over in December 2016, the second in August 2017 and the third in April 2020. Each of them is able to accommodate 30 crew members.
All four units are expected to enhance Egypt's defense capabilities and combat efficiency, achieve maritime security, and protect Egyptian coasts as well as the economic interests between the Red Sea and the Mediterranean Sea.
They feature a length of 62 metres, a width of 6.2 metres and a displacement of 1,600 tonnes (submerged) and 1,400 tonnes (surface).
The submarines of the HDW Class 209/1400mod series are extremely reliable, can stay submerged for a long time, are fast and hard to locate thanks to their low signatures, according to the shipbuilder.
Photo: Photo: thyssenkrupp Marine Systems