Greece reveals names of future FDI HN frigates
The Hellenic Navy has revealed the names of its future FDI HN frigates being built by the French shipbuilding major Naval Group.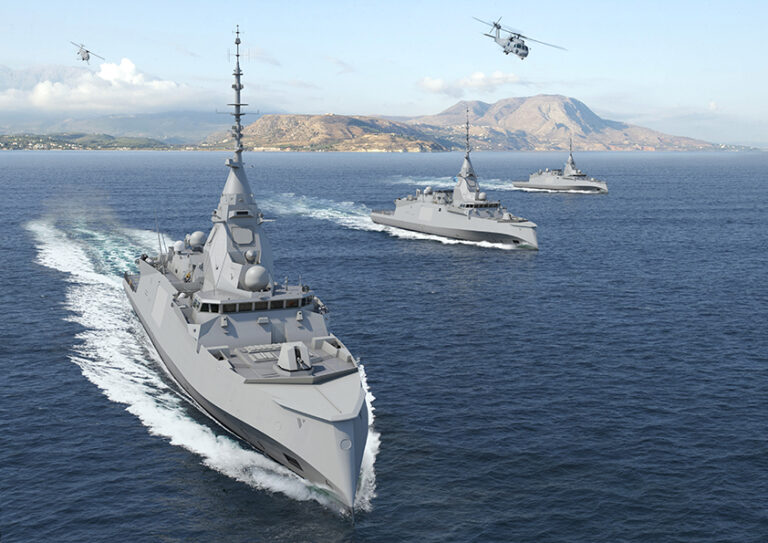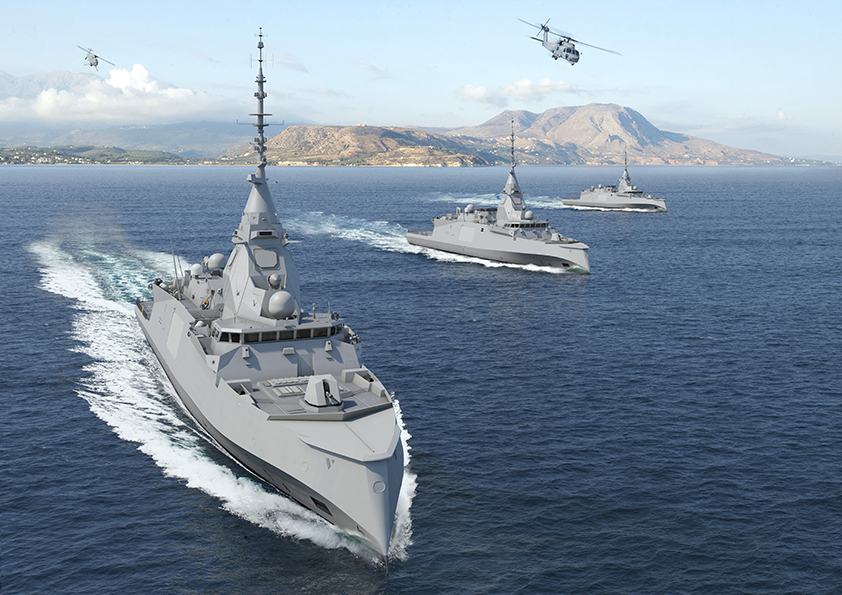 During the Plenary Meeting of the Supreme Naval Council on 27 September, the officials decided to name the three FDI HN frigates of the navy that are being built in Lorient, France, as follows:
the first FDI HN frigate: FFG Kimon 
the second FDI HN frigate: FFG Nearchos
the third FDI HN frigate: FFG Formion.
The frigates are named after the famous admirals from the Hellenic Navy.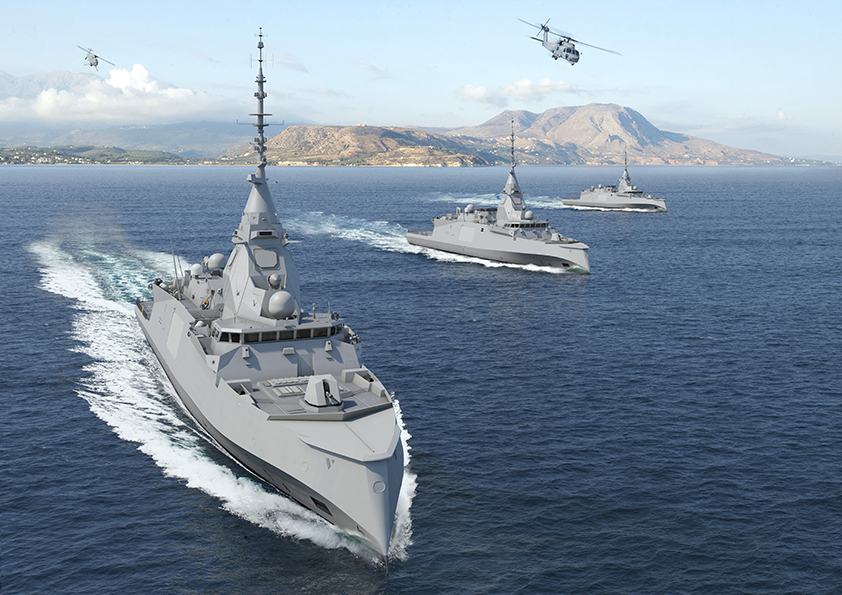 To remind, Greece signed a contract with Naval Group for three defence and intervention (FDI HN) frigates, plus one optional, and their in-service support to be built for the Hellenic Navy in March this year.
According to Naval Group, the FDI HN (Hellenic Navy) frigate features "high-level capabilities" in all warfare domains: anti-ship, anti-air, antisubmarine, and special forces projection. Its air and surface defences are ensured by modern sensors, including the Thales Sea Fire, the first all-digital multifunction radar with an active antenna and fixed panels.
The weapon systems will be provided by French missile system manufacturer MBDA. Specifically, the company will provide the ASTER 30 B1 area air defence and Exocet MM40 Block 3C anti-ship missiles for the vessels.
Meanwhile, Naval Group started the construction of the first frigate in October last year, while the steel cutting for the second unit was held in July this year.
The first two units will be delivered in 2025 while the third unit is due for delivery in 2026.